Area of Service
Dallas, TX
Fort Worth, TX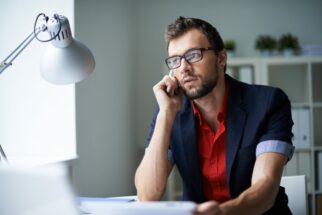 Contact
Call Us To Schedule An Appointment
(682) 970-8256
Reviews
Not Sure Who To Get Yet?
Check Out Our Reviews!
We specialize in brick or stone repair for anyone
Though brick or stone repair is our specialty we can provide you with new creations. Custom or standard service is available to fit any budget. David Roldan the "Master Builder" with over 30 years of experience knows what needs to be done when it comes to brick and stone. You can trust his experience in giving you a solid quote and evaluation for your needed repairs or project. No project too large or small. Reach out to us today and our "Master Builder" will be on his way! We are fair, fast and easy to resolve your repairs.
Check out our photos below to see some of the projects that we do. We repair walls, chimneys, arches, cracks and do mortar matching with experience in residential and commercial. If you are not sure about the repair or replace work needed, reach out and have a quick call with the "Master Builder" and he will come for a free onsite evaluation. Servicing Fort Worth, Arlington, Dallas and surrounding DFW areas, we offer a touch free evaluation to ensure everyone's safety. Call us today!
Reviews
What our customers have to say about us
I highly recommend this company. They completed the job very quick, and did a fantastic job. Also everyone is very professional, I am very pleased with my whole experience.
I had David extend a stone wall around my pool and build a wall to create a long planter box. David did an excellent job! He showed up on time, worked diligently and quickly in spite of 95+ degree heat. The pool was especially tricky since brick needed to be removed just above the water. He built a plywood platform to catch brick and cement particles during the removal. He showed extreme care in protecting out pool and the pool cleaner. He delivers high value work. I highly recommend him for any stone work. Simply excellent work.
I hired David to repair a flowerbed in my front yard that had fallen apart over the years. I hired him because he was responsive and the price was fair. He was able to save me money by reusing the fallen brick, because it was all still good brick. David was a really friendly guy and educated me about why the flower bed had fallen over and easy steps I could take to prevent the issue from occurring again. I would absolutely recommend using him. I will use David for all my future masonry needs.
David's quality of work and overall professionalism was A+. I will most certainly use him on future projects. My clients were equally impressed with his work.
David is a very professional and talented person. He took my idea and made it a reality. Would recommend to anyone. Reasonably priced compared to the DFW price gouging going on.
David did a great job installing flagstone porch!
Give us a call today schedule an appointment!
Our Service Area
Dallas / Fort Worth, TX
Schedule An Appointment
Get A Quote Today!